Kenya Safaris are among the most exciting adventures the world over. The vast wildlife, the many sunny beaches, the different people groups all add up to a worthwhile investment and a luxury not found in many places. Kenya Safaris have proved to be a very popular byword in the tourism sector. Following are some of the highlights of travel to Kenya.
Coast Safaris
Indian ocean coast of Kenya – This is one of the most popular tourist destination along Kenya's coastal border. It is situated in the famous Mombasa town and adjacent to towns such at Malindi, Lamu and others. It is here that you can engage in various watersports such as water polo, wind surfing, water-skiing and snorkeling. Beach Safaris to the coast are a sheer delight. You also get an opportunity to tour the coastal town of Mombasa. Also known as beach safaris, these are the most popular and highly treasured of the many Kenya expeditions.
---
Nairobi Safaris and Travel
Nairobi is the capital city of Kenya. While here, tours to various places of interest such as the National Museum, giraffe park, the animal orphanage, the snake park, and the ostrich farm can be arranged. These are just but afew of the places you should make a point of visiting. And of course, you must eat out – , try out the 'Carnivore Experience' at the Carnivore Hotel. The only dining of it's kind in Africa!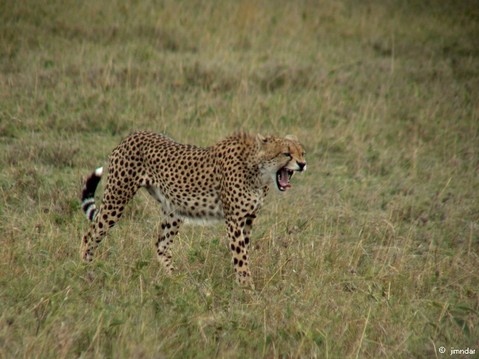 Country Tours Safaris/Wildlife Safaris
While in Kenya Travel upcountry to the various sight seeing adventures where you will get a chance to tour several national parks and view Kenya's vast wildlife and rich cultural way of life. Learn about the various people groups, their cultures and traditions. Among the wildlife you will see in such Country tour drives includes lions, elephants, cheetahs, Wildbeest, tigers, Buffalos, , zebras, giraffes – the list is endless!
In brief, Kenya is a major attraction for travellers to Africa. It is one of the finest–and undoubtedly one of the most famous -safari destination in the world. Wildlife safari, however, is by no means the only reason to visit Kenya. The attractions of its rich culture and diverse environments are considerable.
Kenya lies along the equator. On the southeast is its coastal region and to the east lies Somalia. Ethiopia is to the north, Sudan to the northwest, and Uganda to the west. The southwestern border of the country is lined by Lake Victoria, and southward lies Tanzania. Kenya's geography is spectacular and varied. While much of northeastern Kenya is a flat, bush-covered plain, the rest of the country comprises pristine beaches, scenic highlands and lake regions, the Great Riftvalley, and the magnificent Mountainous regions of Kenya.