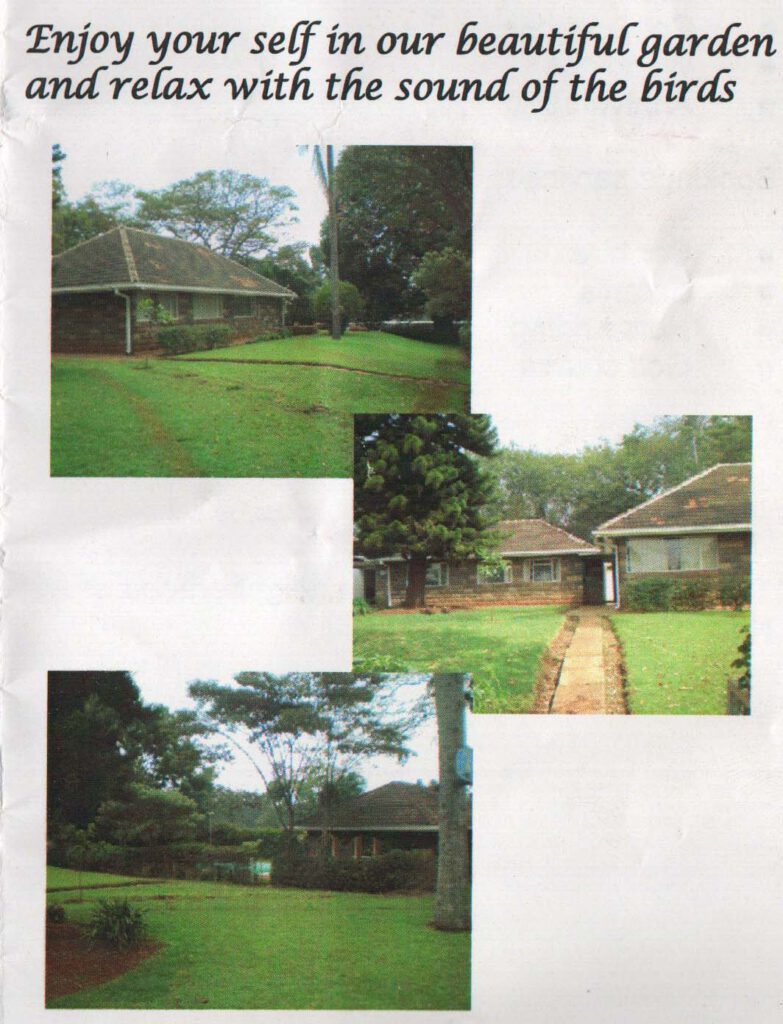 There is always a good feeling of friendly atmosphere. Meet our experienced and well trainrd personnel for assistance.
Facilities and services;

:: Accomodation
:: Sitting room with satellite tv
:: Wireless internet connection
:: Telecom direct call system
:: Swimming pool
:: Sauna
:: Car park with compound
:: Lounge
:: Conferences
:: Weddings
:: Anniversaries

The perfect place to be in the neighbourhood of Karen district Nairobi.